CPR Training Toronto
Posted in First Aid Articles, on July 20, 2018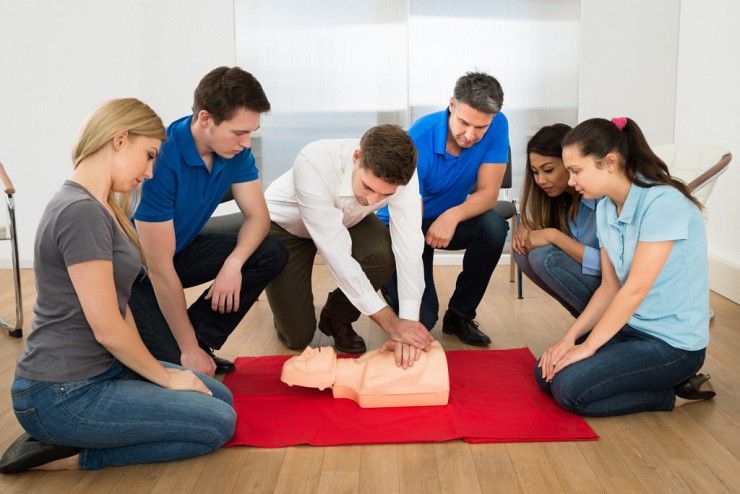 Looking for CPR training in Toronto? You've come to the right place. Lifeguarding Academy holds CPR training classes every single weekend in Toronto. Best of all, all of the Lifeguarding Academy certifications are accredited through the Lifesaving Society which means they are all WSIB certified and acceptable by all schools, universities, and workplaces!
Through LGA, not only you will learn the lifesaving skill of Cardio Pulmonary Resuscitation but will find yourself confident enough in your knowledge to perform CPR whenever you come across an emergency on the streets of Toronto (or wherever)! All you need to do is go to www.LifeguardingAcademy.com/CPR-Training and choose your desired CPR Level.
Not sure which CPR level is the right one for you? Check out our post "CPR Levels Explained" but for now, here is a synopsis of what each level includes just for your convenience.
CPR A: Teaches you what to do when you come across an adult that needs help.
CPR B: You learn what to do for adults & children.
CPR C: Is the most complete version that most people need. You learn what to do for adults, children, & infants.
Now there is also CPR C-HCP which stands for Health Care Provider CPR. You will only need this if you are operating as a health care professional such as nursing, dentist, chiropractor, physiotherapist, physician, etc. For a more detailed of what each of these levels include check our post "CPR Levels Explained" and get excited to #SaveALife
Lifeguarding Academy usually posts discount codes and deals on their Facebook and Instagram so make sure you've followed them on there so you don't miss out!
See you all in class!