Why You Should Choose Lifeguarding Academy
Posted in First Aid Articles, on January 30, 2023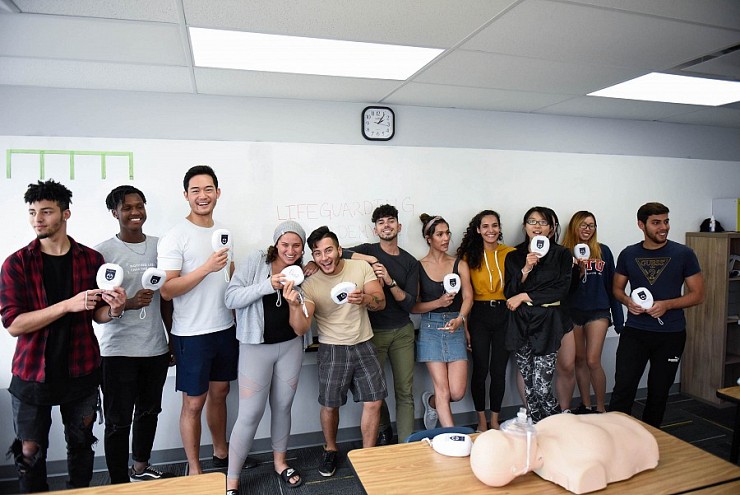 Lifeguarding Academy is the largest private Lifesaving Society affiliate in Ontario. There are many reasons why our students continue choose us for all of their lifeguard and first aid training needs. Below we have outlined some of the reasons why you may want to choose us as well:
You Align With Our Values
Lifeguarding Academy's goal has always been to reduce preventable deaths, increase water safety, and address nationwide lifeguard shortages. Our vision is to have communities that are equipped with valuable lifesaving skills to help and support others in a time of need.
You Want Accessible Courses
Through our individualized teaching model, Lifeguarding Academy has optimized a learning environment that shapes the specialized skill of each student while emphasizing a focus on confidence and leadership qualities. We set the standard of excellence across Ontario in lifeguard and first aid training by providing a stress-free and positive learning environment.
You Want To Choose Your Location
We offer our aquatic level courses at five different locations throughout Toronto, and our First Aid courses at one location right in the center of Toronto. Each location is easily accessible by transit, and all our aquatic locations have parking. We also offer private training, in case you don't feel like leaving the comfort of your own home!
You're Looking for Course Customization
Interested in registering for a course, but one of the weekends doesn't align with your schedule? Here at Lifeguarding Academy, we strive to make our courses as flexible, affordable and rewarding as possible. Due to our crash course format, we are able to provide more flexibility than our competitors. Contact admin@lifeguardingacademy.com with your request for more information.
You Crave Quality Instruction
Our instructors are all highly trained and have extensive experience conducting lifesaving and lifeguarding courses. They are experts at providing a safe and fun learning environment, so you have the best experience possible. Our quality of instruction is the reason why students choose Lifeguarding Academy time and time again for all of their lifesaving and lifeguard training needs.
You Want The Academy Guarantee
Last, but certainly not least; the Lifeguarding Academy Guarantee. We want all of our students to be successful, which is why all of our courses are facilitated under the Academy Guarantee. Unsuccessful candidates will have the opportunity to retake their course for half of the original price. The Academy Guarantee is subject to 100% attendance and participation. All of our courses are facilitated under this rule, including recertifications!

We hope that after reading this list, you can see why students choose Lifeguarding Academy everytime and why you should too. If you would like to take your next course with us, you can see our course offerings and registration here. Don't know where to start? Check out our blog post on How to Become a Lifeguard to see which course you should take first.