Tricks to Prevent Drowning | National Drowning Prevention Week
Posted in News, on July 19, 2019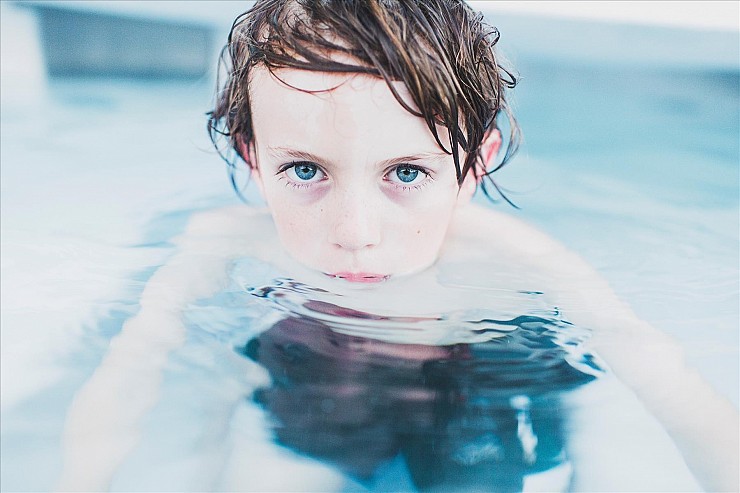 "If you're not within arm's reach, you've gone too far.."
As the weather gets nicer & warmer more and more people head over to our bodies of water to cool down. Unfortunately, this coincides with the time that our drowning rates spike. Annually around 500 people are lost to the waters and the truth is, that is 500 too many. The Lifesaving Society has designated the week of July 15-21 as the National Drowning Prevention week (NDPW). Lifeguarding Acamdey wants to arm you with knowledge of things to do and things to avoid in order to stay safe around water this summer.
Supervise Your Children
First off, parents, do not allow your children to run along to the beach or the pool ahead of you while you shower or get ready. No matter how smart your child may be, children lack the experience & judgment of what to do around bodies of water. Water quickly hides and suffocates its victims. We know you already have your hands and minds full as parents but don't risk this. Stay with your children the entire time around any bodies of water. Keep them within arms reach, keep them safe.
Choose it, Use it
You can in-fact out-smart water. Be a step ahead of it and use life jackets. They save lives. If you're going swimming, boating, fishing, or really doing any activities near water, please ensure that you have access to life jackets and use them. Thankfully they're not very pricey and they can be found at any Walmart or Canadian Tire so it is an easy and smart investment, especially if it happens to save the life of your loved ones.
Don't Drink & Drown
Aside from the fact that impaired boating is a criminal offense (just like impaired driving), almost half of boating associated drownings are connected to alcohol consumption and impairment. Be smart, accidents happen in fractions of a second and nothing is worth losing your loved ones or having your loved ones lose you.
Swim With Someone
Try to avoid swimming alone. Chances of survival are better if you have a buddy that can get help. You don't want to go missing with no one to even know where to start looking for you.
Invest in Yourself
Take some swim lessons. Take a lifesaving course or two. Equip yourself with the right knowledge and skills to save yourself or your friends/children/parents. Lifeguarding Academy launched their Save A Life campaign earlier this month to encourage the public to take their lifesaving courses and hopefully prevent some potential drownings that would otherwise happen this summer. Additionally, if you've been thinking about finally learning how to swim, take a look at Propel. They've made private swim lessons affordable and you can even choose your own instructor and location of your swim lesson.
With all this being said, don't be scared of water. Enjoy it but be smart about it. Be a step ahead and be ready for what could happen.
Share this article on your social media accounts you may not know but even if you educate one person and prevent one drowning, this will all be worth it.
2018 Canadian Drowning Report