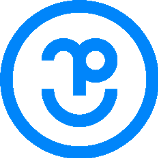 Employment Opportunity
Swim Instructor
About Pedalheads:
Pedalheads® is a privately-owned company providing trail-blazing programs that promote children's health and development. The business currently operates instructional biking, swimming and multi-sports camps in twelve cities across Canada and the USA. Through innovative and educationally sound programs since 1986, we have earned a reputation for excellence in the communities that we serve. Currently in a significant growth phase, Pedalheads had 53,000 participants at 125 locations in 2019 with plans to continue expanding. The company has 38 full time and 1800 part-time employees with its corporate headquarters in Vancouver, BC Canada.
The Position:
Pedalheads Swim (formerly Atlantis Programs) is returning to the Toronto area and will be starting up our swim program in the Spring of 2020. We are looking for Swim Instructors who will teach our Red Cross lessons to our Pedalheads Swim families.
Hours Available:
A minimum of 3 hours per week, up to 30 hours per week through the year. Full-time hours available in the summer. Evenings and weekend work.
Outcomes:
Teaches Red Cross swim program in assigned class, completes report cards
Ensures classes start and end on time and progressive evaluations are being completed on all students
Becomes familiar with the Pedalheads Swim program and assists our customers in a polite and helpful manner
Reports, updates and advises the Lesson Supervisor or Swim Coordinator of customer feedback and program activities
Attends, assists, participate in and successfully complete any required meetings, clinics and training sessions as scheduled
All new hires will receive in-house training, ongoing mentoring, and job shadowing with experienced instructors. Other perks of joining Pedalheads Swim include:
Small classes
Warm pools
Consistent scheduled work hours
Ongoing leadership with an on-deck Supervisor
Ongoing training and development
Opportunity for growth
Rate of Pay
$17.50 per hour
Qualifications
We are open to receiving applications from all levels of experience as long as you love working with children and have the following certifications:
How to apply
Interested applicants should submit a cover letter and resume to: https://apply.workable.com/j/EE04E507FD